Bedtime stories for children abound, but what about a book to help children get up and ready for the day? Good Morning Yoga: A Pose-by-Pose Wake Up Story
by Mariam Gates and illustrated by Sarah Jane Hinder encourages children to breathe, stretch, and move as part of a comforting wake up routine.
Be aware that before reading this book, you should have a nice open bit of floor nearby, because readers are going to want to try out all the poses right away.
Written in the first person voice, each two-page spread consists of detailed instructions for a pose, starting with the gently repeating phrase
"As I breathe in, as I breathe out,"
as well as a single sentence or phrase in a larger font that gives a more general description of the pose to help children remember it. The illustrations also help with positioning.
Mariam Gates is an experienced teacher and is also married to a yoga teacher, so she has chosen a series of poses appropriate for children. For ease of use, the entire sequence is also repeated in the back matter with a series of smaller illustrations.
It isn't a stretch to say this Good Morning Yoga is a book children will want to return to again and again.  Pick up a copy for use whenever children need a energizing break or pick-me-up session throughout the day.
Related:
This video book trailer shows Mariam Gates discussing her motivations for writing the book, as well as a peek into one of her yoga classes for kids.
Watching this video makes me wish I could take her classes.
Extras include a Yoga Story Hour Kit for active story times at home, library, school, or bookstores.
Yoga Story Hour Kit by sarahshealy
Age Range: 4 – 8 years
Publisher: Sounds True (March 1, 2016)
ISBN-10: 1622036026
ISBN-13: 978-1622036028
Ready for bed instead? Be sure to check out the popular Good Night Yoga.
Disclosure: This book was supplied by the publisher for review purposes. Also, I am an affiliate with Amazon so I can provide you with cover images and links to more information about books and products. As you probably are aware, if you click through the highlighted title link and purchase a product, I will receive a very small commission, at no extra cost to you. Any proceeds help defray the costs of hosting and maintaining this website.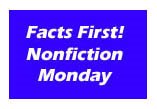 Looking for more children's nonfiction books? Try the Nonfiction Monday blog.