For Nonfiction Monday we have the picture book Seeds Move by Robin Page.
Written in the increasingly popular two-level text, Seeds Move! explores many of the ways seeds move or disperse.
The simpler, "story" text repeats rhythmically from page to page:
A seed hitchhikes.
A seed shoots.
A seed catapults…
A paragraph of denser, detailed text explains the specific examples shown in each illustration.
And what beautiful illustrations they are. It is easy to see why Robin Page received a Caldecott Honor in 2004 for What Do You Do With a Tail Like This?
In the end, Page describes how humans plant seeds, too. She then suggests planting a watermelon seed to see what happens.
Just a side note:  Nothing to do with the author/illustrator, but some of the finer details of many modern picture books are missing. Librarians will likely be disappointed because of the lack of back matter. Art aficionados will likely wish the end papers had been illustrated.  That said, the text and illustrations themselves are wonderful.
If you are looking for a nonfiction picture book about seed dispersal, look no further than Seeds Move! Young readers will plant themselves in their chairs when they open this book.
Related:
See our seed dispersal plant science unit at Growing With Science.
Check out our growing list of children's books about seeds at Science Books for Kids.
Age Range: 3 – 8 years
Publisher: Beach Lane Books (March 19, 2019)
ISBN-10: 1534409157
ISBN-13: 978-1534409156
Disclosure: The book was provided by our local library. Also, I am an affiliate with Amazon so I can provide you with cover images and links to more information about books and products. As you probably are aware, if you click through the highlighted title link and purchase a product, I will receive a very small commission, at no extra cost to you. Any proceeds help defray the costs of hosting and maintaining this website.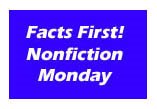 Looking for more children's nonfiction books? Try the Nonfiction Monday blog.